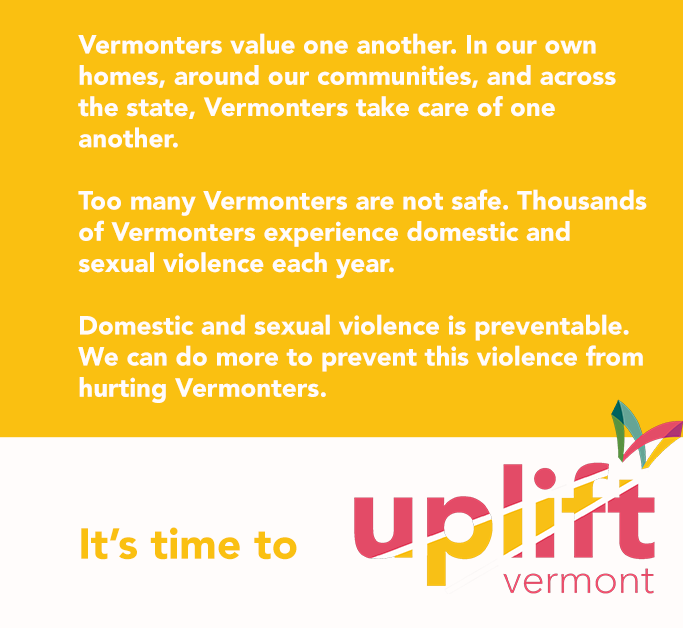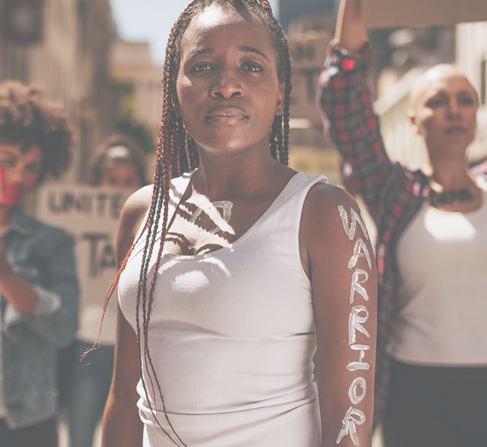 Do you believe every Vermonter has
the right to live a life free of violence?
Every day and all across Vermont, people are experiencing domestic and sexual violence. From our largest city to our most rural regions, these are not isolated incidents of bad people in bad situations. We all have a role in creating violence-free communities.
KNOW THE FACTS:
In 2019, there were almost 19,000 hotline calls made in Vermont by people seeking support and resources due to domestic violence or sexual abuse.
In 2019, almost 9,000 people sought out in-person help.
For the past 25 years, half of all homicides in Vermont have been domestic-violence related. In some recent years, Vermont has ranked in the top 10 states per capita for rates of domestic violence homicide.
The number of reported rapes in Vermont is on the rise and is now higher than the national average. 1 in 7 Vermont women will be a victim of rape in her lifetime.
It is likely that each one of us knows someone who has experienced domestic violence or sexual assault, even if they haven't shared their story. These survivors are our friends, neighbors, colleagues, children, and family members.
We envision a future in which every Vermonter is free from violence. Join the campaign to help us create a violence free future for Vermont.
VERMONTERS ARE READY TO UPLIFT OUR STATE:
"Unless you are directly impacted by domestic and sexual violence, sometimes it feels like this issue doesn't exist in our communities," said Kelsey Rice, a survivor from the Brattleboro area. "I am here to tell you that it's likely that every Vermonter knows someone who has experienced domestic violence or sexual assault, even if that person hasn't shared their story. It's hard to talk about when it happens to you or your children, because of the shame involved. But it's time for Vermont to step up and start talking about this and how we can prevent more people from getting hurt in the future."
Use the resources below to inspire change in your community. For questions and requests, contact jessica@vtnetwork.org.