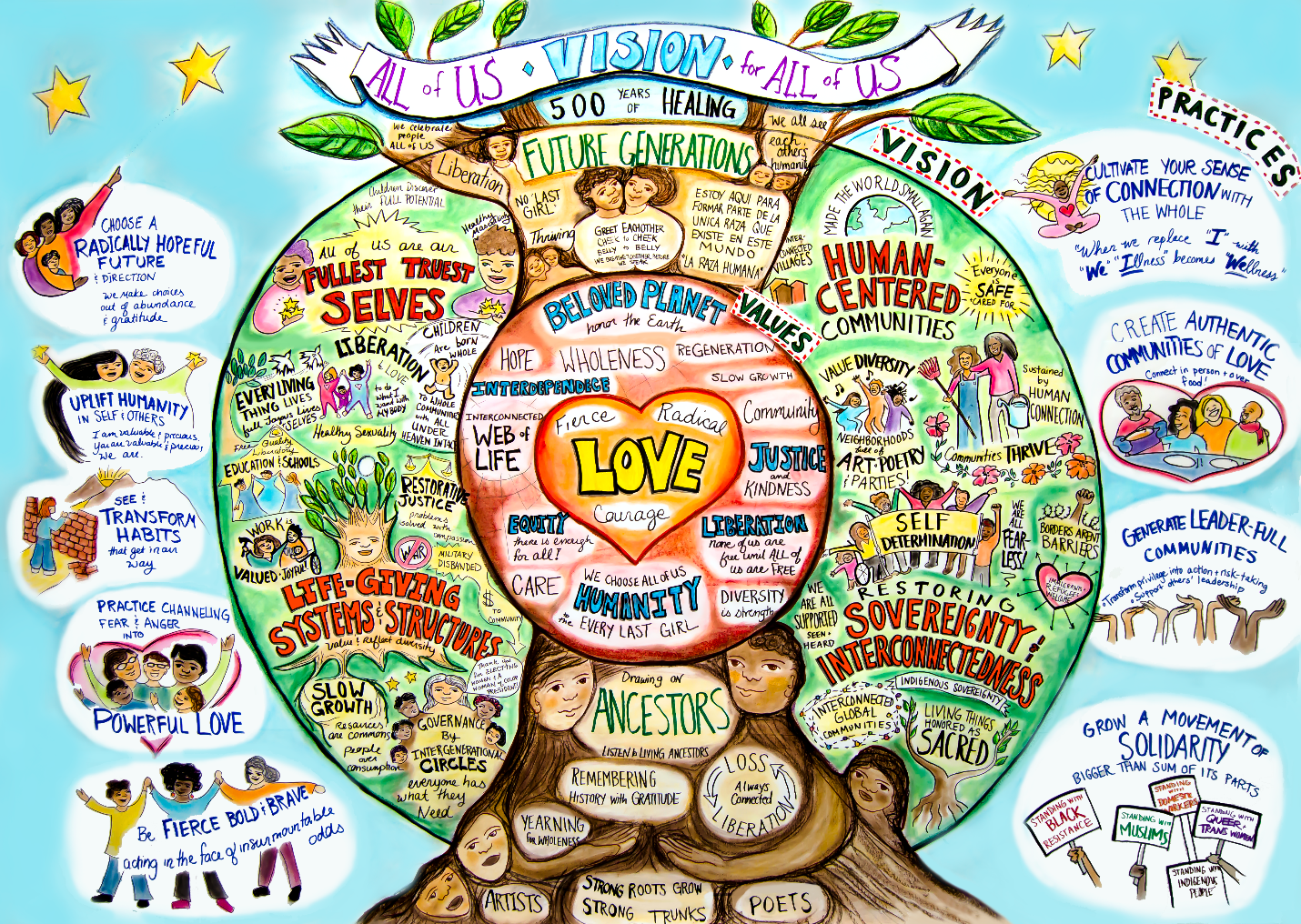 Dear friends,
There can be no doubt that our world is transforming.  Evidence of transformation is all around us in forms which are exhilarating as well as in forms which are terrifying and frankly, overwhelming.  And we are the people who are needed in this moment.
Thanks to the 24-hour news cycle, I think we can sometimes forget that transformation happens in the smallest ways and it is these small changes that lead to global transformation.  After all, even the smallest caterpillar transforms into a butterfly.
The choices we make for ourselves as well as in our communities are feeding a global movement of transformation. We, the people who believe that our world can operate from a place of love, are pivoting in our own hearts and actions toward a new world.  We are a growing movement of transformers who are transforming ourselves and our world.  We are making the choice to live into beloved community, authentic relationships, respect for each other and the earth, mutuality and justice.  We are resisting the choice of living in anger and hatred. We are investing in our neighbor's liberation even as we realize our own liberation.
Many have said that the results of the election next week will determine our nation's future for generations.  Regardless of the outcome, we, the people who are needed in this moment, will be called into working toward a future in which our descendants will thrive.  Knowing who we are, our own values, and engaging in the practices need to uphold these values and principles even in the most fractious of times is important.
We are the people who are needed in this moment.  We are the people who can tell the vibrant story of what is possible in 2021 and beyond. So, gather your people, get some rest, eat nourishing food, stay connected to the earth, sing, dance, love.  We've got this.
In community,
Karen Tronsgard-Scott, Executive Director