In 2017 the Vermont Legislature created a study group to explore the use of restorative justice in improving Vermont justice system responses for survivors of sexual violence, domestic violence and stalking.
The voices and experiences of survivors are central to the recommendations this study group will make to lawmakers. A quick 10-minute survey for any person who has experienced sexual violence, domestic violence or stalking is available here. Responses will be anonymous and will inform a report to be written in June 2019 about the options and pathways to justice available for victims/survivors after experiences of harm.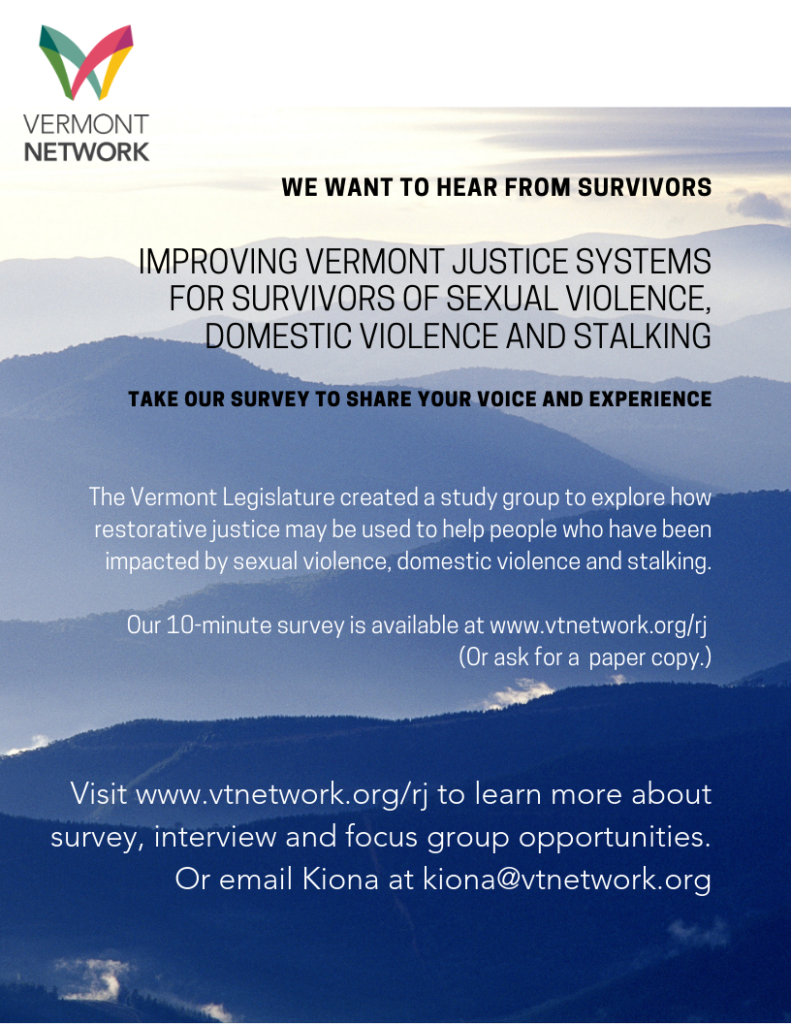 You can also contact Kiona at kiona@vtnetwork.org for more information on the survey, focus groups, and other ways to participate.