The Consent Campaign Guidebook is an essential tool for promoting healthy relationships in your school community. The Guidebook contains step-by-step advice for creating a Consent Campaign, lesson plans for grades 7-10, and helpful materials and resources.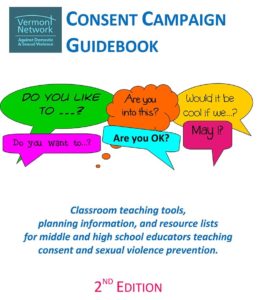 Download Guidebook
Download Brochure Consent: Got it?
Download Talking Tips
Download handout: Are you ready?